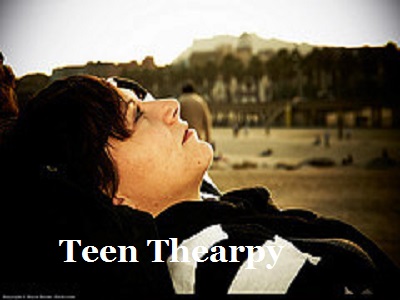 Is Counseling What Your Teenager Needs?
Does your teenager talk back to you constantly?
Do you feel like you and your teenager no longer connect with one another?
Is your teen having a hard time at school?
 Confidentiality is extremely important in building trust between your teenager and the therapist. In order for therapy to be successful, your teen needs to know that they can talk to the therapist about anything without fear of judgment or repercussions. However, there are some limits to confidentiality. If your teen expresses they are being abused, the therapist must report this by law. If your teen states that they are thinking of hurting themselves and/or others, the therapist has the right to report this and will inform the parents of the necessary information and further treatment. Remember, the therapist's main goal is to help your teenager become happier and healthier. At any point during the therapeutic process, if your teen's therapist becomes concerned for your teenager's safety, you have the right to know and be involved.
What if my teenager doesn't want Teen Counseling? 
 It is common for teenagers to be reluctant to attend therapy. However, a trained therapist knows how to overcome such reluctance and will quickly begin building rapport with your teen. In doing so, the therapist sets up a safe, nonjudgmental and confidential environment so that your teen begins to look forward to coming to therapy. Surprisingly, most teenagers open up in therapy fairly quickly.
How long will I need to bring my teen to counseling? 
 The length of time your teenager will need to be in therapy is based upon the individual. Each teenager is different. Some teens begin opening up and processing quickly, while others take some extra time. Your teen's therapist will keep you informed on the progress being made and their guesstimate as to how many sessions your teen will need once trust is established.
 How often do I need to bring my teen to counseling? 
 Typically, therapy sessions are once a week, ranging from 30 minutes to an hour. Teenagers tend to have busy lives and busy schedules so exceptions can be made. However, therapy needs to be a priority and consistency is extremely important. Teens who see their therapist infrequently and inconsistently struggle to trust their therapist as quickly. When trust is not established, progress toward goals is slow or at times, nonexistent.
 Can we do family sessions? 
 Absolutely! In fact, your teen's therapist will most likely insist that some family sessions take place. Family sessions offer a safe environment for teen's to express their thoughts and emotions to their parents without fear of repercussions and vice-versa. The therapist is a facilitator for the family so that all major issues and concerns are addressed in an effective and healthy way!
Can we use our insurance? 
 Lee Counseling Services accepts Blue Cross Blue Shield and Traditional Medicaid. We are out-of-network providers for all other insurances. You are more than welcome to use your insurance. However, many parents do not realize that in order for the therapist to be reimbursed for the services rendered, he or she will have to assign your teenager a diagnosis. Once a diagnosis is assigned, it will remain a part of your teen's medical record. By using your insurance, you give the insurance company permission to call your teen's therapist and request confidential information regarding treatment, progress and diagnosis. If this worries you and you would prefer not to use your insurance,Lee Counseling Services will be more than happy to work with you on a payment plan that best fits your needs.
Call 682-514-9225 today for a FREE 20-minute consultation or to schedule an appointment with Lee Counseling Services!